Gleb Feedback
Mar 24, 2023
|
Customer Feedback
|
0
|
88
|
0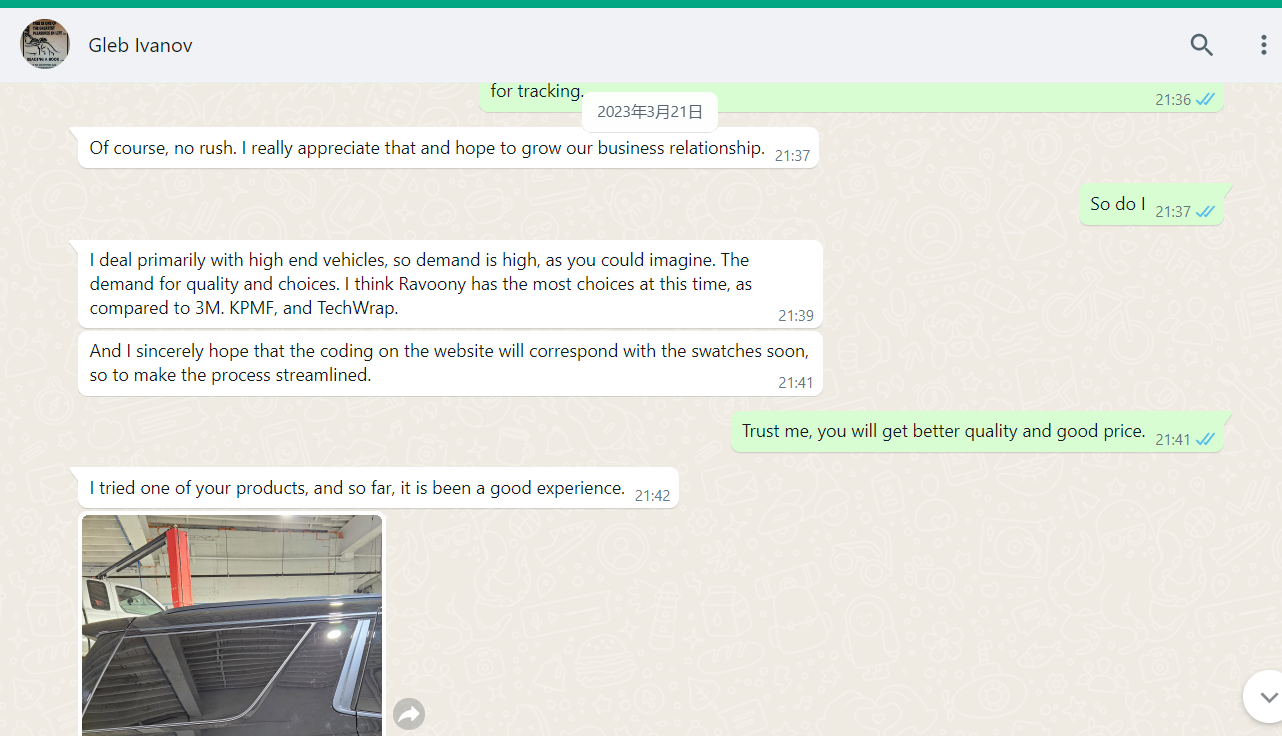 Thank you for Gleb's feedback about Ravoony Pearlized Emerald Green Car Vinyl Wrap.
Gleb manages a car wrap shop, deal primarily with high end vehicles, the address of Gleb car wrap shop as follow:
Service options: In-store shopping
Address: 840 Nepperhan Ave, Yonkers, NY 10703
Hours: Closed ⋅ Opens 8 AM Fri
Phone: (914) 826-7066
INTRODUCING THE FIRST EVER YUKON DENALI ULTIMATE
Experience the pinnacle of Denali styling, luxury and technological innovation. Engineered with available Super Cruise™† driver assistance technology, Vader Chrome accents, topographical laser-etching and head restraint speakers, the Yukon Denali Ultimate offers a full-size SUV experience like never before.
EXTERIOR From its powerful proportions to its bold grille, premium wheel options and more, Yukon's exterior was made to stand out among Large SUVs.
The size of Yukon is 210″ L x 81″ W x 77″ H, to full wrap, there is 5ft*63ft needed.
Let's check Yukon changed the color from black to green.
There is a saying: "Emerald is a one-in-a-million miracle among green gems." This treasure color looks deep black in a darker environment, and the texture of the film surface is translucent and lustrous; In the sun, it shows a mysterious green color, and the membrane surface has a kind of emerald transparency. If you look closely, it shines like a star. Kindness, eternity, luck and happiness are all the meanings people give it. The Pearlized Emerald Green Car Vinyl Wrap is also so cute. Simple and luxurious, low-key and connotative.

YUKON looks like a noble british style, and after matching with emerald green, the car body is transparent, bright and green. The metallic texture and emerald complement each other to create a rich and dynamic charming color, and the elegant temperament permeates the whole car. This is the role of green car wrap, so you can be tempted by it unconsciously.

Emerald green car wrap, with an irresistible retro and high-end sense. It has both the calmness of black and the mysterious personality of green.

It is definitely a treasure color for car owners who have a low-key personality and want to pursue elegant taste and style!
More detail of Ravoony Pearlized Emerald Green Car Vinyl Wrap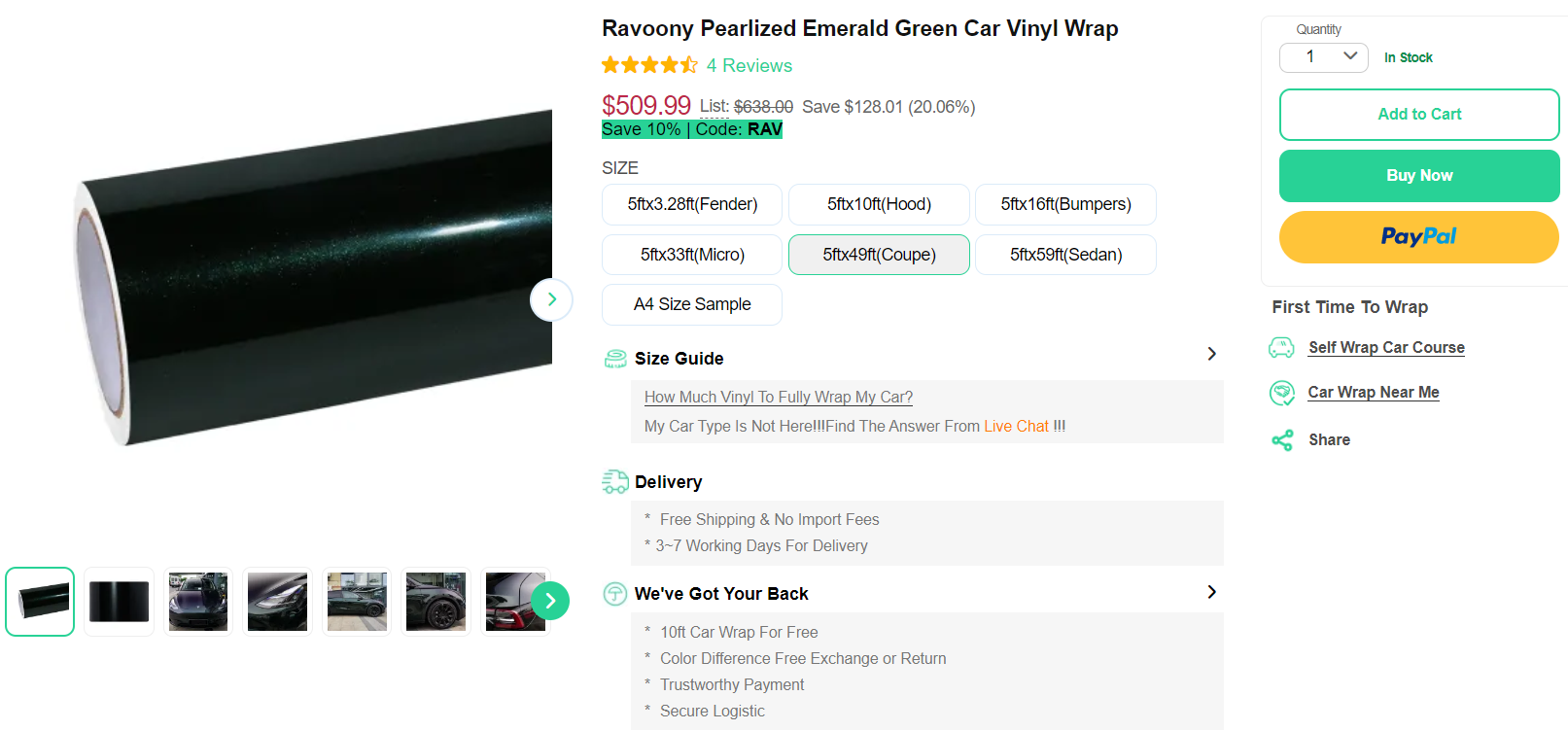 https://www.ravoony.com/Ravoony-Pearlized-Emerald-Car-Vinyl-Wrap?variant=419817125046804
0 users like this.
Please enter your nickname.