How to Wrap the Car by Yourself
Nov 23, 2022
|
Self Car Wrap
|
0
|
262
|
0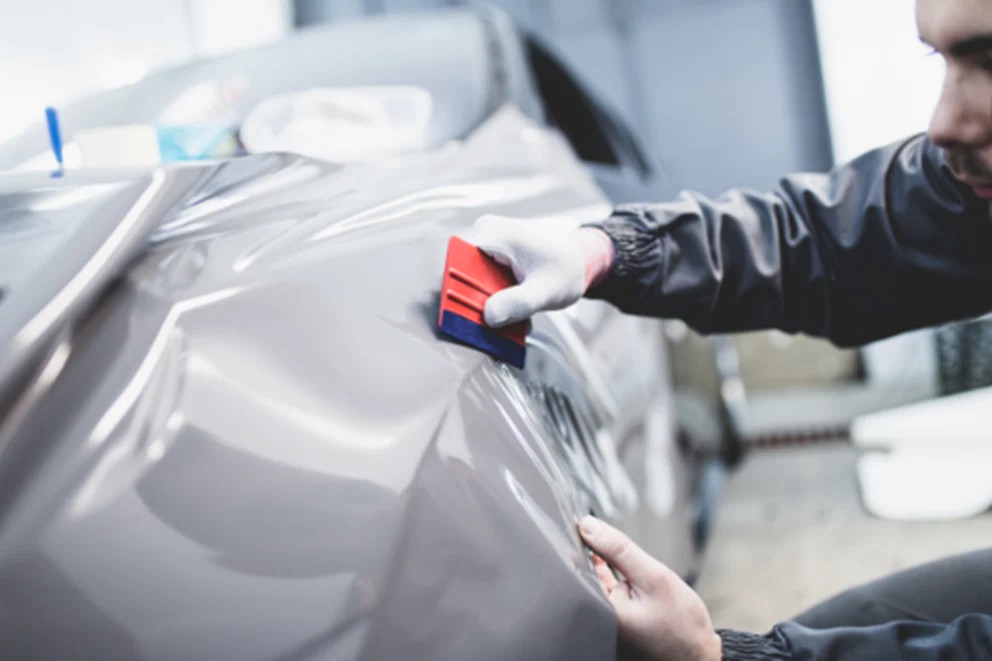 When the car owner decided to wrap car by self, the first question they will ask: what should I prepare and how to do it?
Vinyl wrap tools you need to prepare in advance (recyclable):
Temperature control heat gun
Film tool
Tape measure
Masking tape
Multipurpose products
Double-sided tape
Fishing line
Color changing film positioning sticker
Alcohol
Fiber towel
Particle-free scouring pads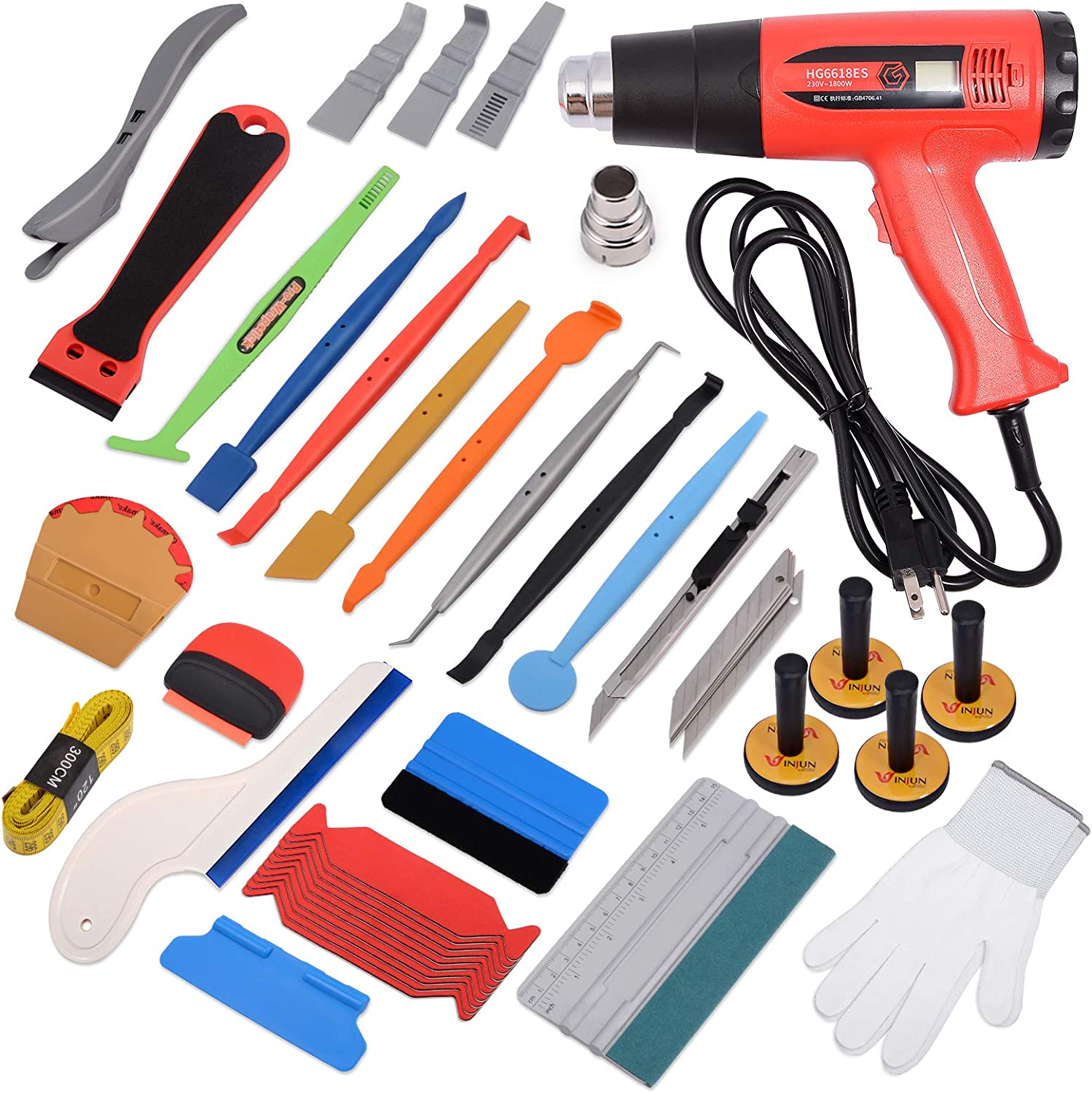 Materials that will be consumed: Car vinyl wrap
Vehicle cleaning
(1) Wash the car. Use the special detergent for car washing to clean the body. If there is asphalt on the car body, it needs an asphalt cleaning agent to remove it.
(2) After the paint surface is cleaned, use a special soft scraper to check the paint surface to ensure that the paint surface is free from protrusions, particles and other foreign objects.
(3) To clean the edges and corners of the paint surface, use a small yellow scraper and non-woven fabric to clean the edges and corners of the vehicle. After washing the whole vehicle, use a small brush and clean water to clean the edges and corners of the whole vehicle. The corners of the whole vehicle are clean and no abnormality
Process
Use masking tape to make a reference position for the original car logo;
Use multi-purpose products with fishing line and remove the car logo, which can effectively soften the adhesive of the car logo to protect the car paint, and then use a scouring pad that does not contain particulate matter to remove the residual viscose;
Measure the size of the front of the car, and cut the color-changing film;
For the covering parts to be filmed, stick masking tape on the adjacent covering parts to prevent the car paint from being scratched when the film is cut later;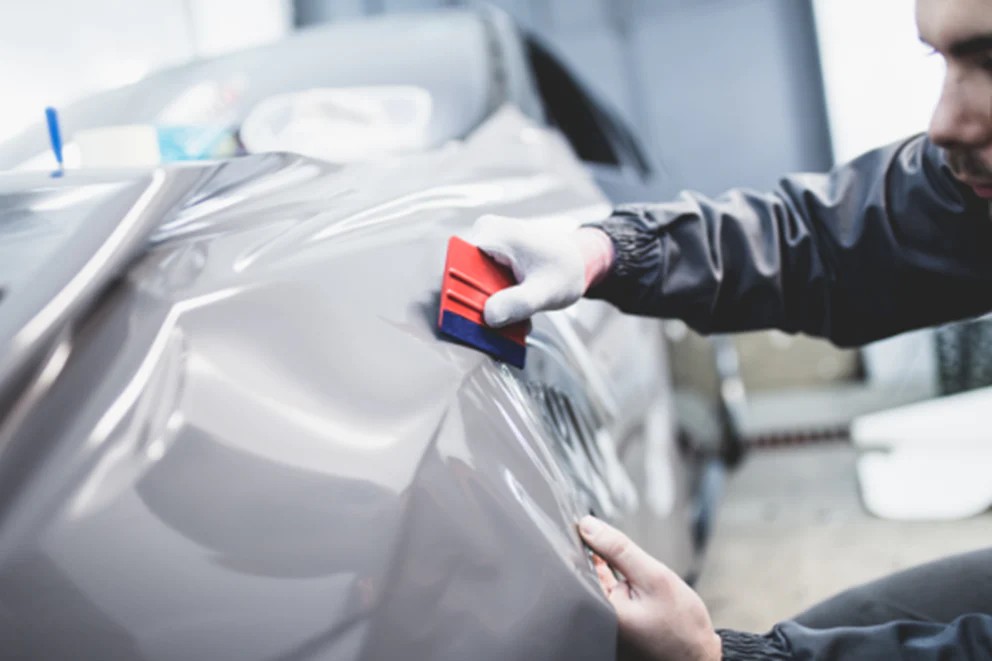 In places where it is not easy to paste at the corners, it is necessary to heat the car wraps film, and then pull the color-changing film a little to make it smooth. Normal people can operate it 3 times and become proficient. It is not difficult;
For the part that needs to be hollowed out, first cut a small hole with a utility knife, then heat the color-changing film, then press the film in, and then cut off the excess film;
Use a utility knife to cut the excess film. I usually leave 1 cm of film, then heat it with a hot air gun, and then use the edge closing tool to close the edge;
Reinstall the car logo and decorative strips;
Wrap the car by self is much better to do for 2 person, and good learning skill is quite important, please can get the videos to learn:
Tiktok: https://www.tiktok.com/@ravoony.com
Youtube: https://www.youtube.com/channel/UCE--pMIGu5M-JMCNjFE9DSw
0 users like this.
Please enter your nickname.