Red Car Wrap You Will Fall In Love With It !
Jul 21, 2023
|
Car Wrap Colors
|
0
|
33
|
0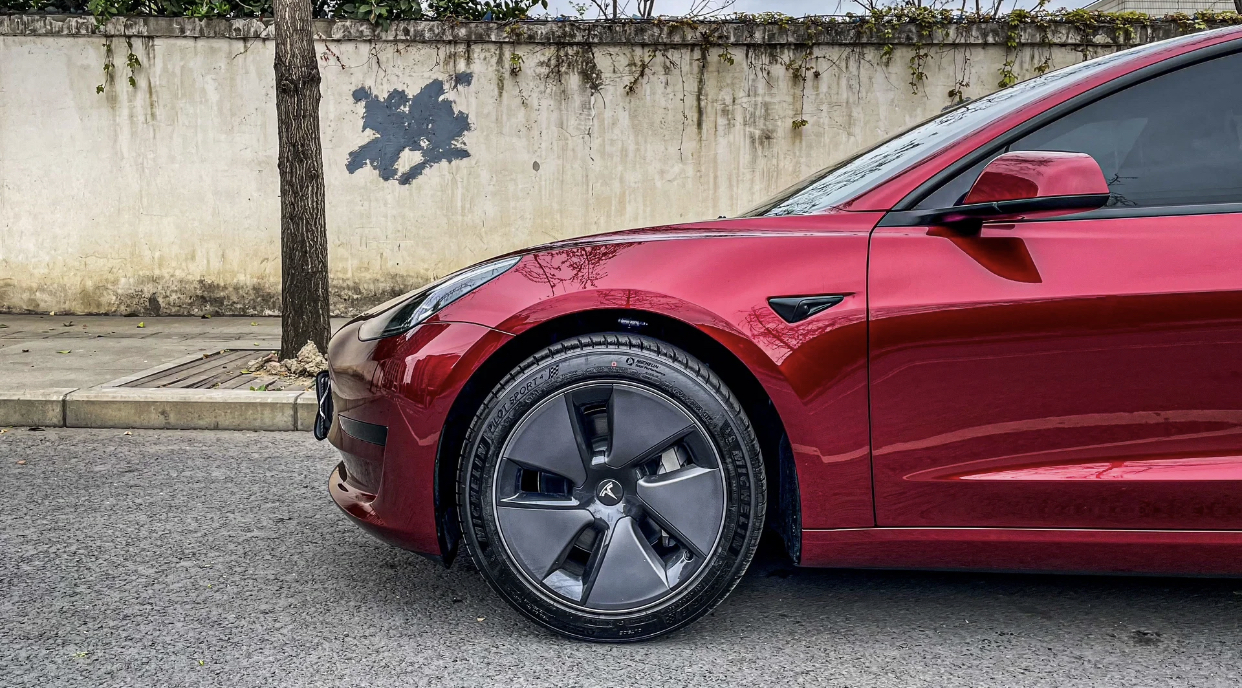 Even though there are thousands of colors in the world, only red is the most seductive. Regarding red car wrap ideas, red is the sexiness of the highest level. Red has a warm color, a strong and extroverted personality, and is a highly stimulating color. Among many colors, red is the most vivid, vivid and infectious color. If you also like red, you must not miss the red of Matte Romanee Red Vinyl Car clothes. They are dazzling and beautiful, sexy and advanced.
Matte Romanee Red Vinyl Car Wrap Tesla Model 3 Wrap
Metallic Soul Red is like a gorgeous red dress. It is a red with various charms, graceful and elegant. It restrains the enthusiasm and unrestrainedness of red, and uses low-brightness red to show the highest level of sexiness. Every gesture is quietly seductive. It has metallic texture, unique dark tide color, full-color red tone, passion and calm coexistence, and the magical characteristic of turning bright red when it meets water is amazing. It looks like a sway in a red wine glass when driving red! Matte Romanee red vinyl car film Tesla Model 3 Wrap, 2023 new red vinyl car film, if you want to have an extraordinary personality, there is nothing wrong with choosing it. In low light, it looks black and purple, while with beams of light, you can feel its mysterious red. High-grade matte texture, brightens in a few seconds when exposed to water. The metallic red in the shallow part hides the mysterious and deep black in the deep, showing nobility in elegance. The surface texture of the electroplated matte film and the low-saturation deep red are so amazing that even the black warrior will be eclipsed.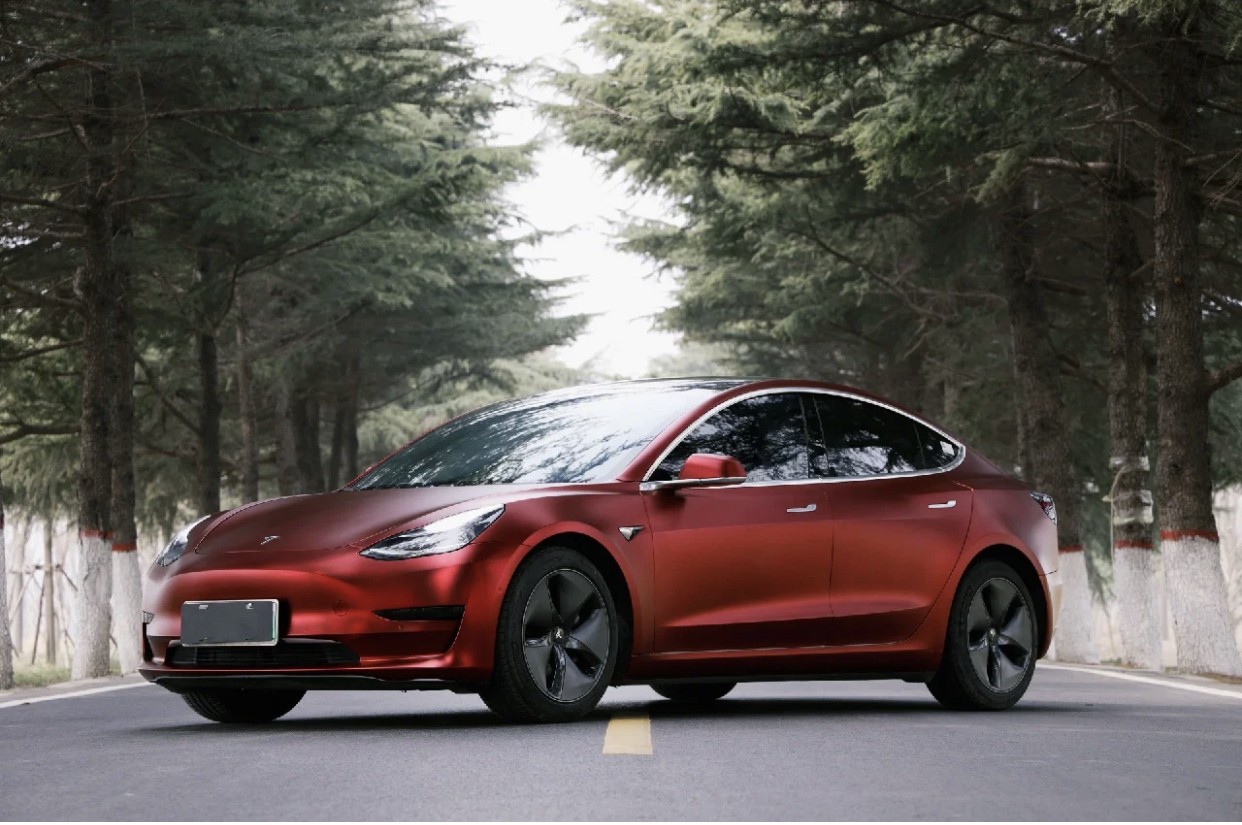 Matte Romanee Red Vinyl Car Wrap Tesla Model 3 Wrap has an intense matte texture that is bright as a rose and looks classy. It has a silky feel, alternating layers of bright red and dark red, and has an irresistible mature charm. Suitable for red ceilings, the flowing velvet texture is as smooth as soaking in red wine. At a glance, it exudes a noble, elegant, warm and stable aesthetic feeling. When it comes to water, it becomes famous, when it comes to misty rain, it pursues the beauty of streamer. Are you sure you can resist the temptation of this unique red? Matte Romanee Red Vinyl Car Wrap Tesla Model 3 Car Wrap Coordinates with your Tesla Model 3 for an understated yet luxurious look that's unique to your Tesla Model 3.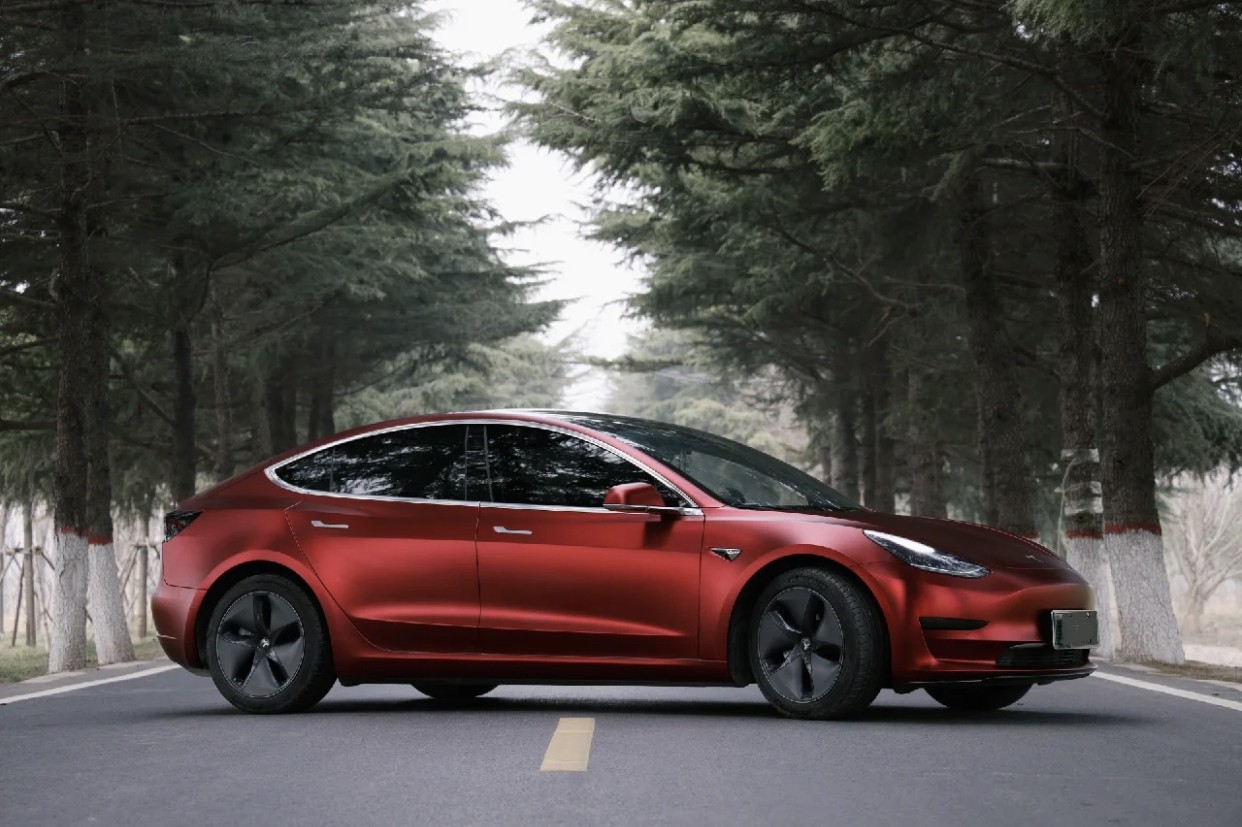 Dragon Blood Red Vinyl Car Wrap
Tesla Model 3 Wrap looks better than midnight cherry red wrap, a little more drunk and textured liquid flowing blood red~ full of unstoppable soul and spirit, a color that will not disappoint after changing. The charming and gorgeous crimson is like a knight's car, which is the icing on the cake! Black chrome strips add visual harmony. This color is inspired by the African plant "Dracaena draco". Dracaena grows very slowly and emits a red liquid when injured. Considered a rare medicinal herb, it is often referred to as dragon's blood or calamus dragon. The nobility of dragon blood red comes from its spirit and temperament, tenacity and nobility.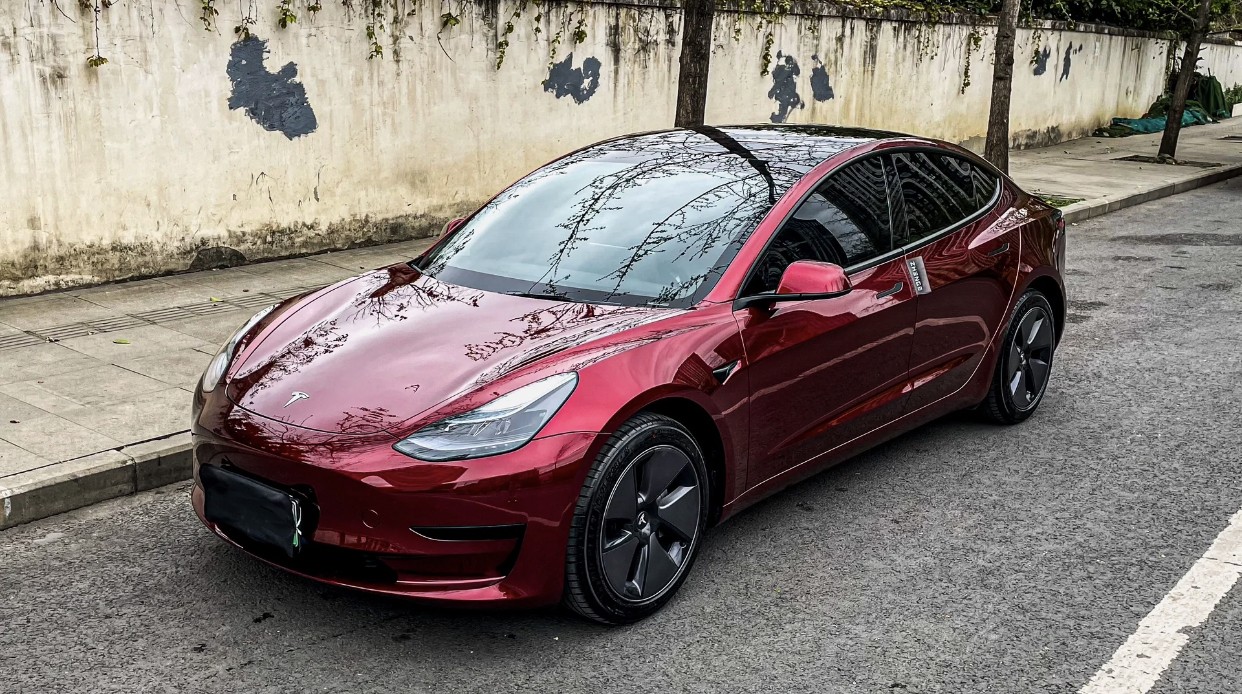 Over time, it is thriving, breaking down walls. If just the dark red hue wasn't enough for people to fall madly in love with it. The liquid flowing on the surface feels like a giant beast covered in "blood" crawling in front, unconsciously feeling the fearlessness of driving it. The deep and mysterious red steel is full of power and heavy industry charm, exudes a beautiful appearance, and reveals bursts of pressure. Engraved Dragon's Blood Red Vinyl Car Sticker Tesla Model 3 to keep it on your car forever so that it goes with you wherever you go, it must be bright red and be the envy of others.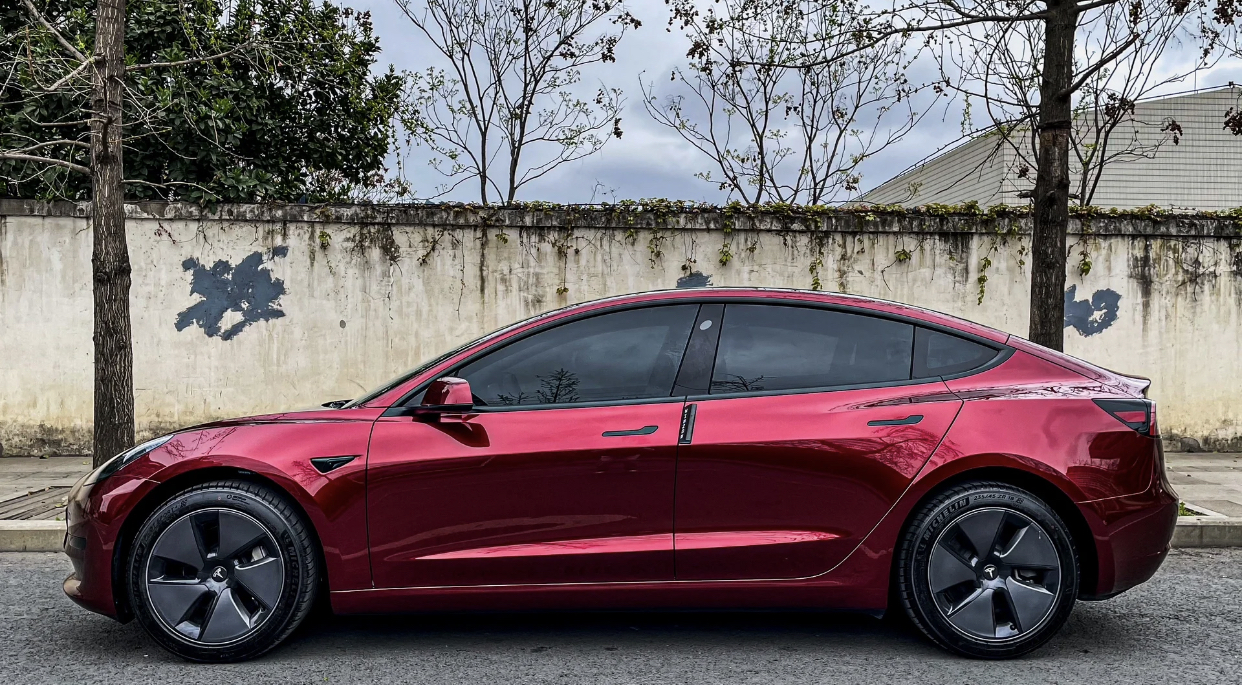 0 users like this.
Please enter your nickname.