Can You Get Paint Matched Vinyl Wrap?
Jul 27, 2023
|
Car Wrap Colors
|
0
|
105
|
0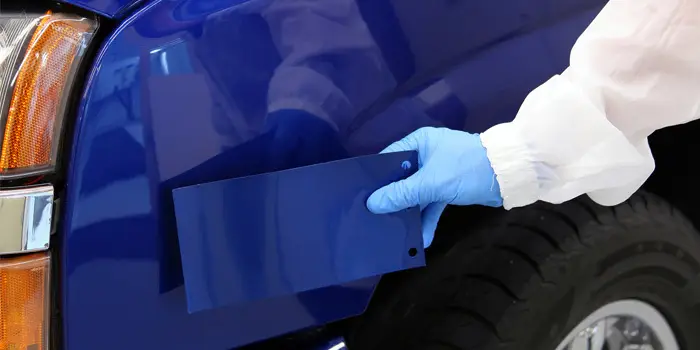 If you need to cover up some unsightly markings on your car or do car repairs, or want to give it a refresh, you might be wondering how to find the right color. After all, you can't walk into an auto store, ask to find the blue paint you want and expect it to match your car. You need to know that if you stare at it carefully, you may end up finding something that is a slightly different color than the original. It can leave a noticeable blemish on your car that sticks out like a sore thumb. So how do you get the right paint tone to match the rest of your car? How will they match the colors if you leave it to the pros?
It's not as easy as you might think -- the first step is finding the color code. Each paint color on a car has a color code. This code provides automotive detailers, hobbyists, mechanics and manufacturers a way to find the correct shade when working on a vehicle, especially since the names of the colors are often not that helpful. Using this color code will help you or a detailer to match the car to its like new color. It can also help generate digital prints, such as car vinyl wrap, to match the vehicle.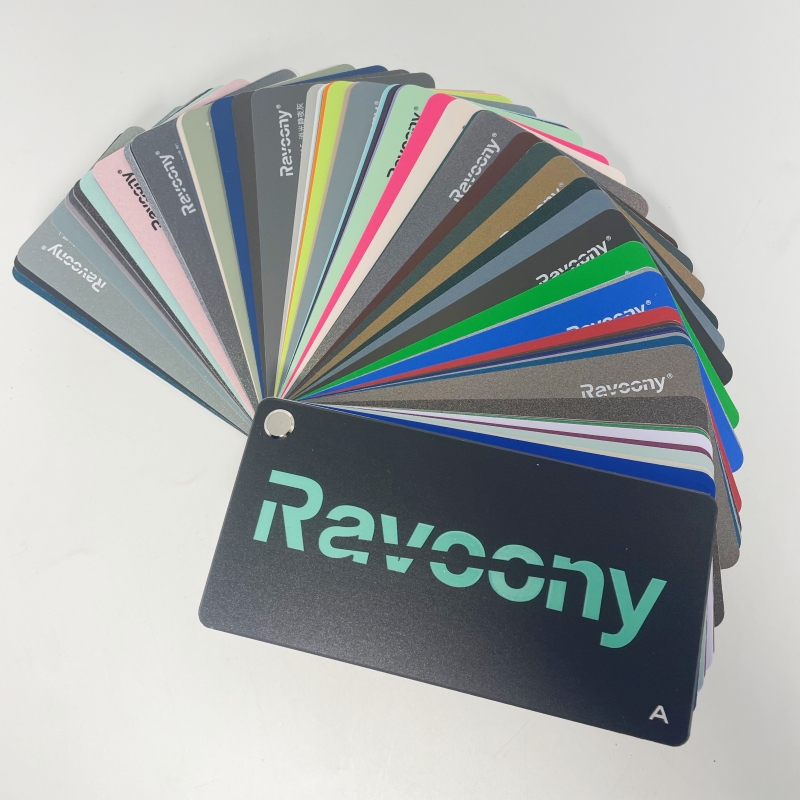 Vinyl Wrap Color Matching
One material that works well with color matching is vinyl. Vinyl wrap is a popular paint alternative to paint and offers some different benefits. They stretch over the vehicle and adhere tightly to the vehicle, providing a durable layer and protection for your existing paint coat. DIY car vinyl wrap are also an option for those with experience in car detailing, while paint jobs are much more complicated if you're not a professional.
The material has become a popular alternative to paint, as new technologies make color-matched vinyl wrap a more viable option. Vinyl Wrap come in thousands of colors and they can be printed to match any color code. You can use paint-matching vinyl wraps on parts of your car like mirrors, door handles, and bumpers to accentuate them or conceal damage issues. With precision-matched vinyl, these components will blend seamlessly with the rest of the car. You can also "repaint" the fenders after they've been bent with the help of color-matching vinyl. Ravoony also offers a variety of finish options including matte, gloss and metallic. There are also many color categories, such as midnight purple wrap, vampire red wrap, brooklyn gray wrap, etc.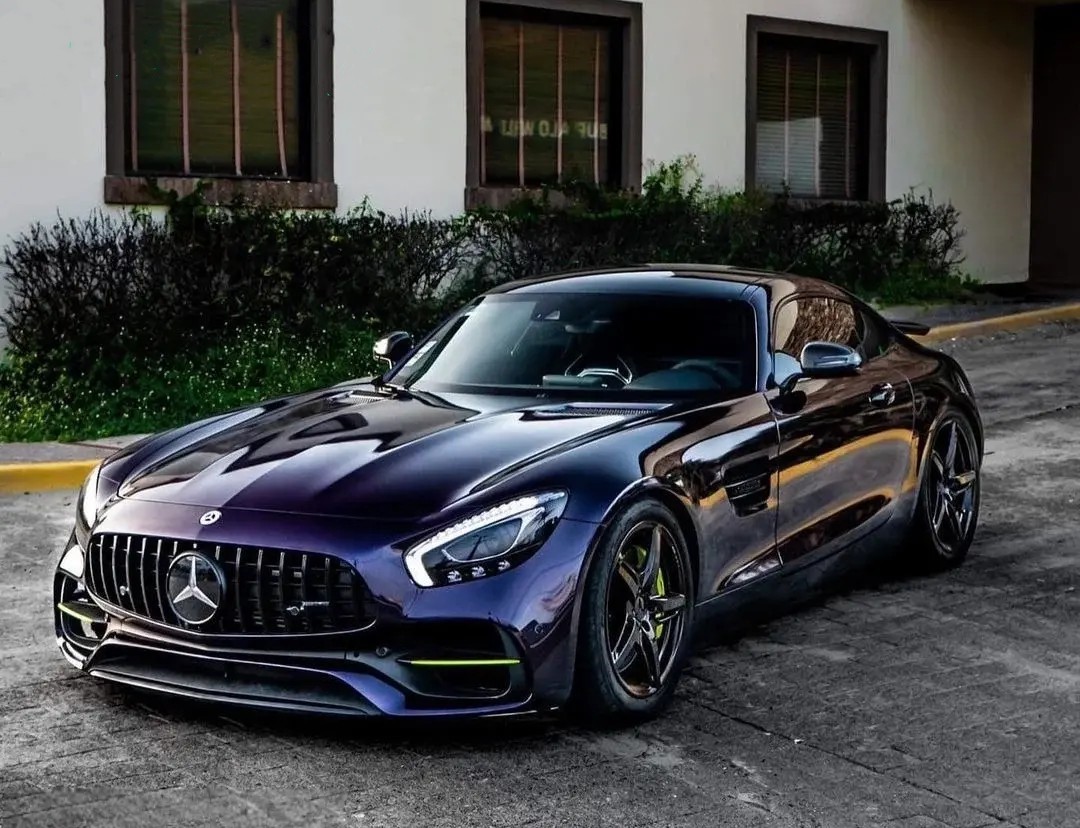 Vinyl and Color Matching
Ravoony has updated some colors that match the car paint on the website. You can check the category of paint match wrap. You can see the vinyl wrap that we currently have to match the original car paint of Audi, BMW, Tesla, Porshce, etc. Meanwhile, for non-color-matched vinyls, we maintain an extensive catalog of vinyl materials and wraps to bring your vehicle back to life. From bold, unique looks like carbon fiber wrap, color flip wraps, to more subtle colors, to matte, gloss and pearlescent finishes, we offer a wide variety of vinyl wraps, whatever the look you want.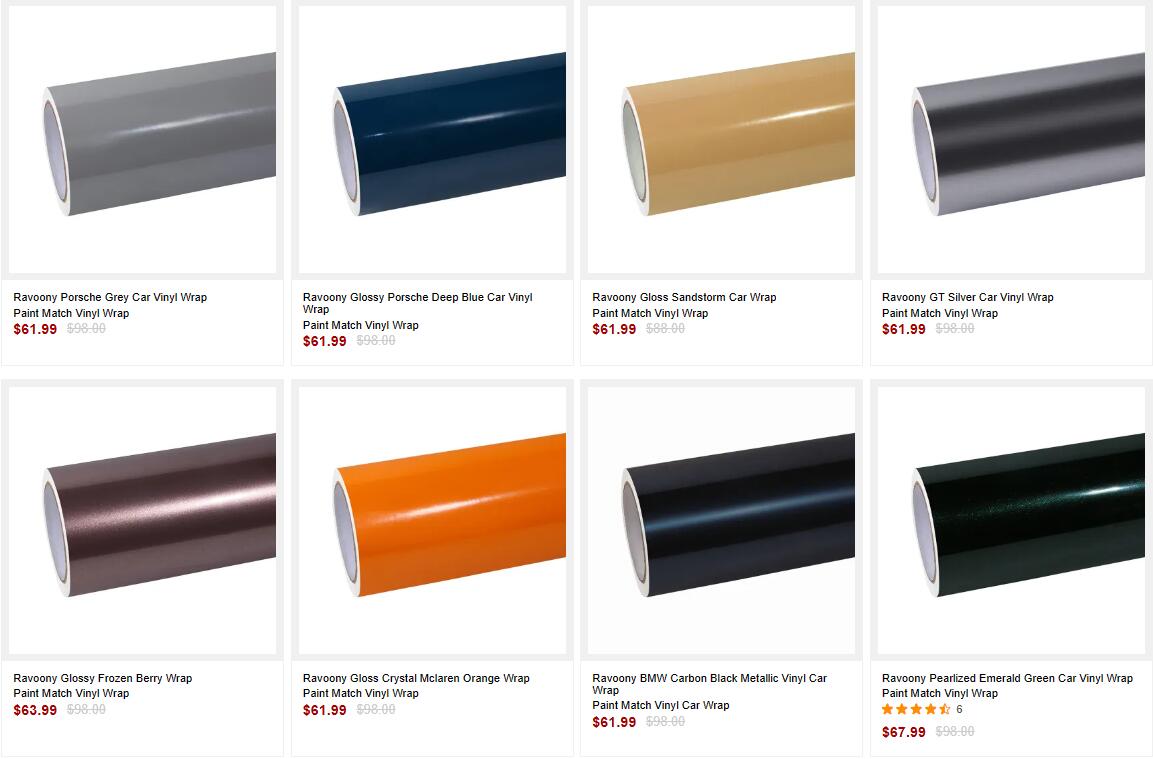 Whatever your vinyl needs, Ravoony has a wide selection and maintains a high standard of quality. We offer a customer satisfaction guarantee and an excellent product warranty. Browse our online store for vinyl car wraps today.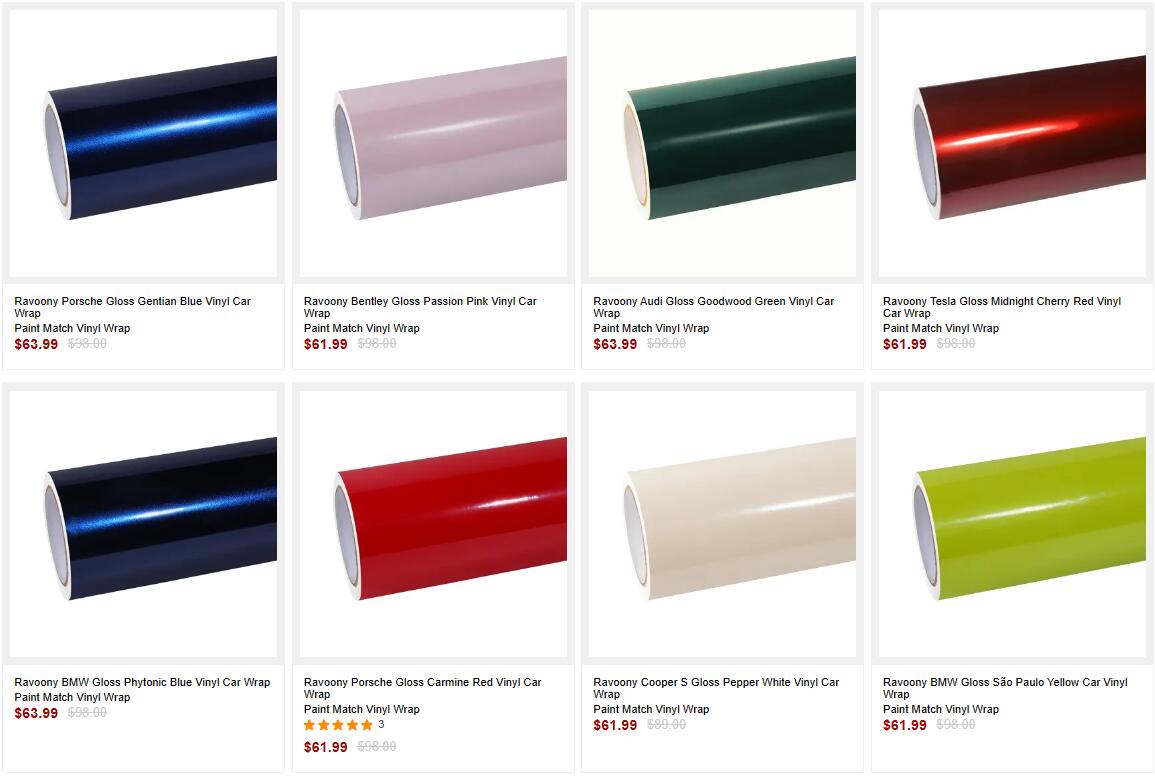 0 users like this.
Please enter your nickname.