Why Choose Ravoony Car Wrap
Dec 07, 2022
|
Self Car Wrap
|
1
|
385
|
0
When people decided to choose car wrap to change the appearance of car, they will also meet another problem, there are so many car wraps brand to choose, which one is the most suitable for me? According with the problem, below are some tips for you:
First of all, what is your budget?
Usually, a good paint job costs between $3,000 and $10,000, and a complete vehicle wrap typically costs much less. For the brand of 3M, Avery Dennison has to cost more than 1000$ for full car wrap, the total cost will be more than 1500$ includes the installation labor cost. If the budget is limited or you would like to install the car wrap by yourself, it is smart to choose the price from 500$~700$, but higher cost performance car wrap to begin. Revoony offer glossy car wrap, matte car wrap, metal car wrap, pearlescent car wrap, more than ten texture, and the color up to 300 to select, the price is less than 700$ for full car wrap.
Secondly, the car wrap is easy to install or not, especially for self car wrap, it is the problem for most people forcus on. For this question, we have to check below factors:
1. Adhesive.
Why we put this factor as the top one, it is not only for installation, but also for removable. Revoony adopt low-tack pressure-sensitive acrylic adhesive, it is low tack for the technician to install of repositioning, before fixing the position, the wrap can be reduplicative several times, no adhesive left and when it is fixed, it can stick well, no edge warping.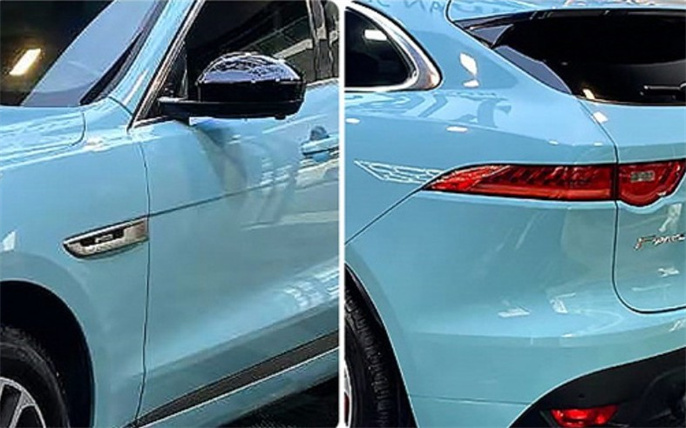 Revoony car wrap film can be used for 3 to 5 years depends on the car and environment condition, it is much better to remove the car wrap about 3 years, no adhesive left, and will not damage the car paint, protect the car patient as new, keep the car in value.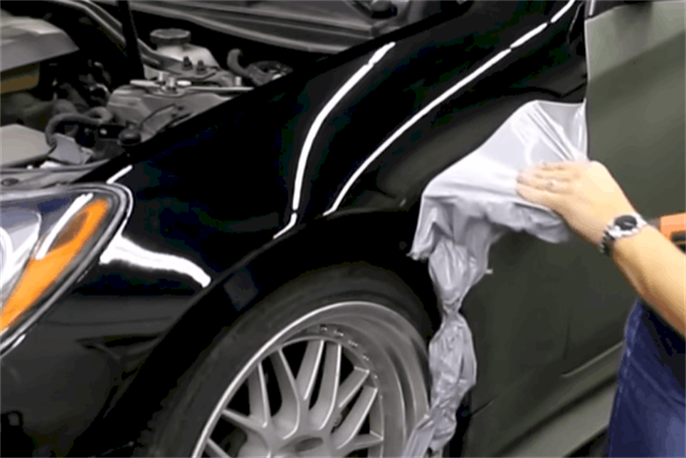 2. Air channels
Bubble can not be avoided in the process of installation, good air channel can be solve the problem easily. Ravoony adopt super high-density air channels, dry application no air bubbles, exclude air fast.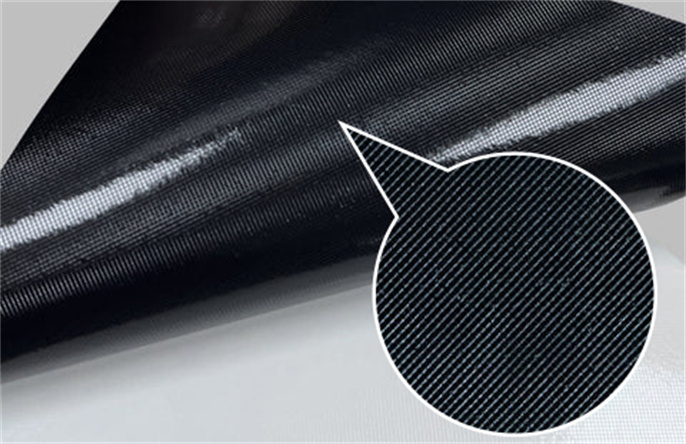 3. Tensile strength
During the installation, we will use heating gun to stretching the car wrap to meet uneven or curved part, high tensile strength must be needed. Ravoony car wrap make sure the high tensile strength and the color is not changed.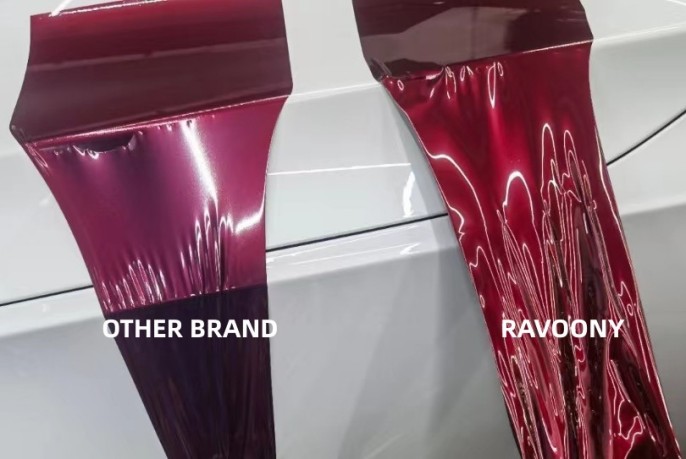 Thirdly, when we drive a car, it can not avoid scratch and it is obvious to find on painting, but for car wrap, If it is just a slight scratch, both Ravoony car vinyl wrap and protective TPU car wraps have the function of scratch recoverable. We can use heat gun to do heat treatment, then it can be restored to its original state. It can even be repaired by pouring a cup of hot water on it or exposing it to the sun. If the coating is completely damaged, it can only be replaced, just replace the part of damaged, the cost is cheaper than paint.

Last but no least, how long does a car wrap last?
Ravoony car wrap durable up to 5 years. Ravoony car wrap has 6 layers strong structure to good protect acid rain and corrosion, prevent paint surface aging and scratches.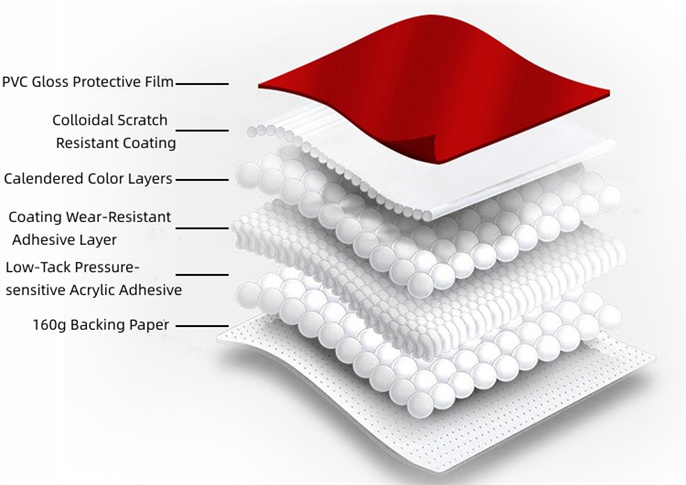 Shop on the website, it is hardly to judge if the car wrap is good enough or not, and the color is the exact what you want or color difference, Ravoony offers A4 Sample Car Vinyl Wrap and color swatch for evaluation, you can check the samples as below tips: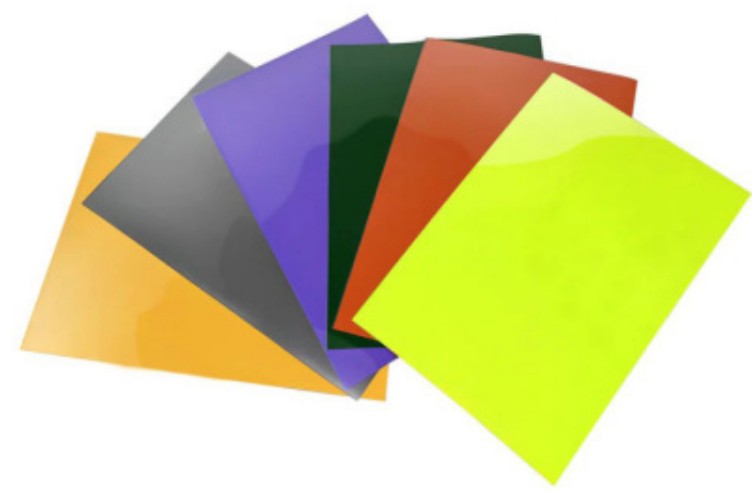 1.Tear the backing paper and smell, it is relative with adhesive. If it is scent pungently, that is not good. There is no any scent pungently on Ravoony car wrap.
2.Check the air channels. Ravoony air channel is clear and orderly.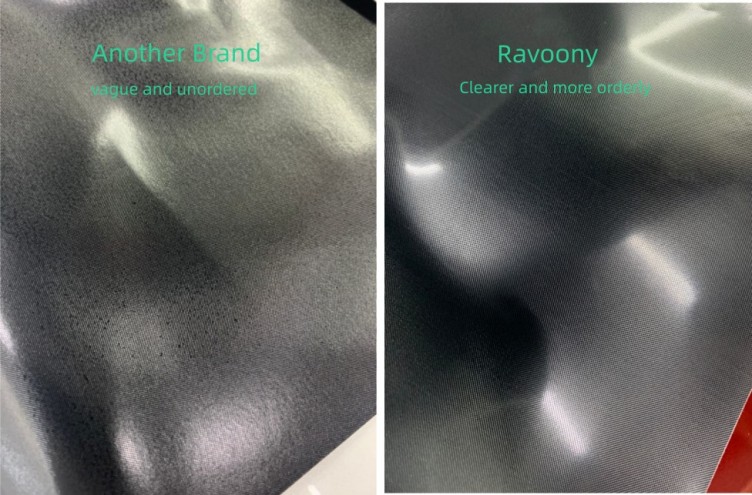 3.Check the orange peel. Ravoony has less orange peel
4.After install the car wrap on the car to check color saturation. Ravoony has high color saturation.
5.Thickness. Ravoony car wrap is thicker, up to 6.7mil, which can protect your car well.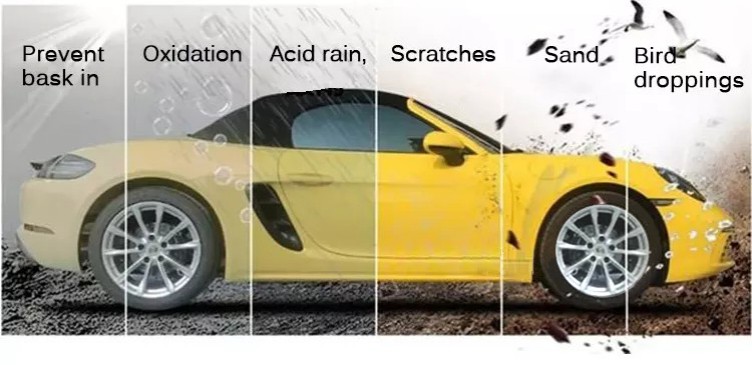 6. Tensile strength. It is obvious to find the difference from the dark color. Ravoony has no any color changes after strong strength and no broken.
Professional customer service is what Ravoony offered for all customers. Whatever pre-sales and after-sales, any questions please feel free to contact with our customer service department, we will offer professional customer service for you.
Email: sales@ravoony.com
WhatsApp: +852 6616 0116
Instagram: ravoony
1 users like this.
Please enter your nickname.